Congratulations to this week's #NorthsideStJ Saints Power Winners! Way to go!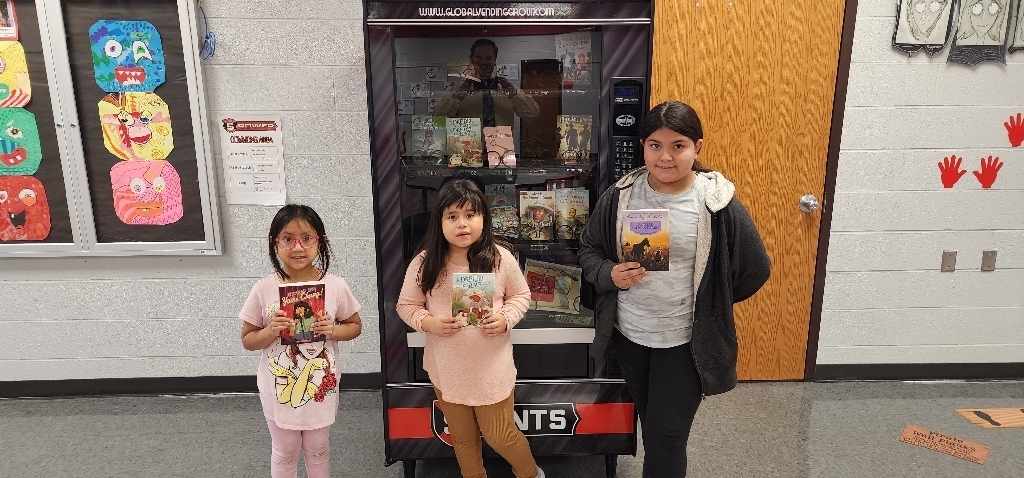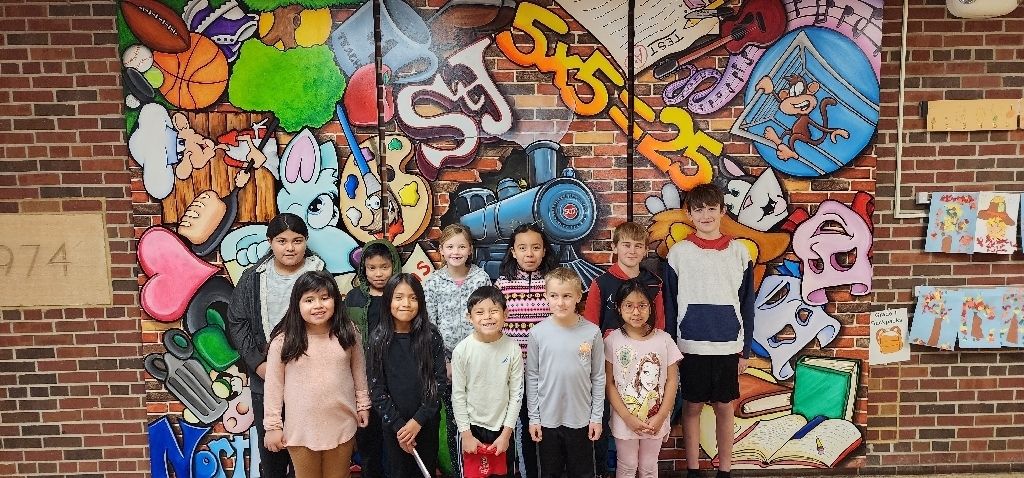 Congratulations to this week's #NorthsideStJ Saints Power winners! Way to go!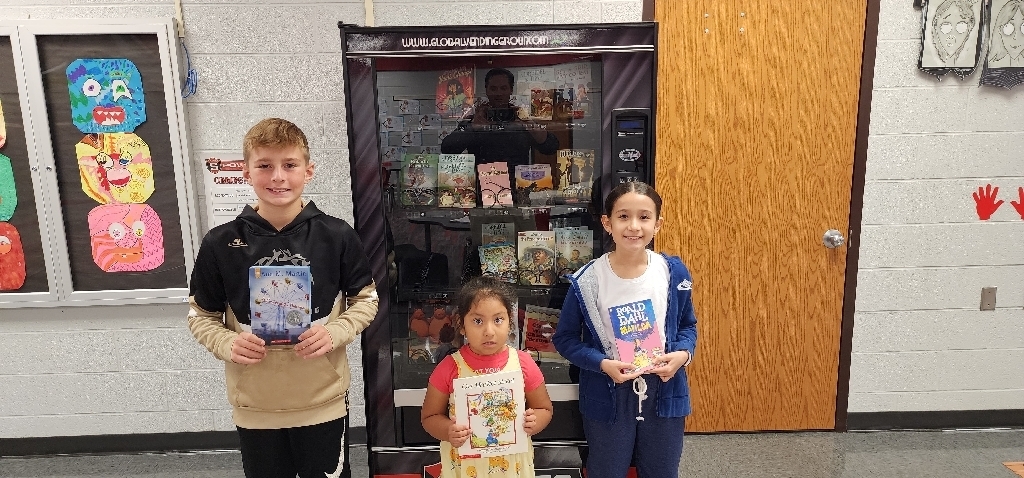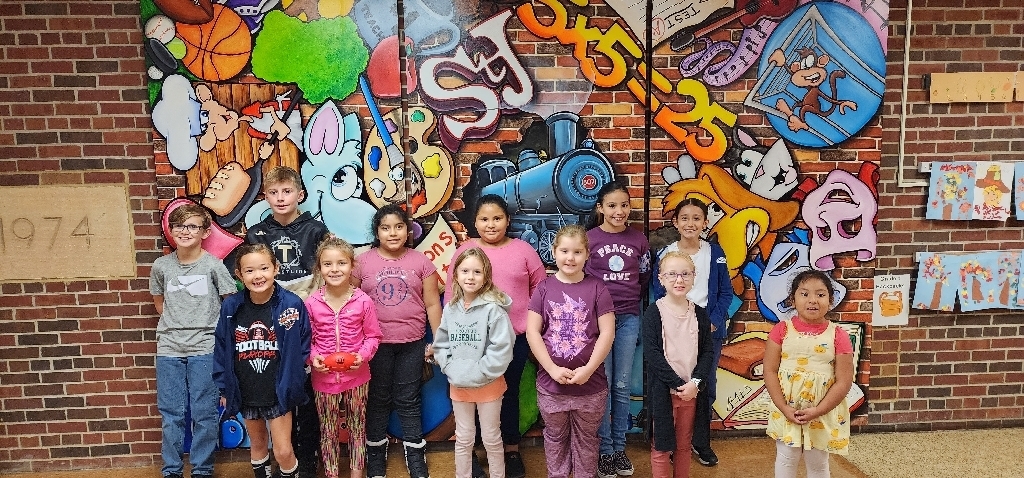 The Scholastic Bookfair is coming to Northside Elementary during conferences on November 3rd (4:00-7:30pm), 10th (4:00-7:30pm), & 11th (8:00-3:00pm). Families will also have the option to set-up an e-wallet to make purchases online v. in-person at the book fair at this link:
https://bookfairs.scholastic.com/bf/northsideelementaryschool30
We hope to see you at the book fair. -Northside Elementary School

It is always a great morning recess when the SJPS Football team visits for football at Northside. Good luck to our SJPS Football team at their homecoming game and to our #NorthsideStJ youth football players as they compete for a championship this weekend. It is great to see our older athletes supporting our future athletes. #GoSaints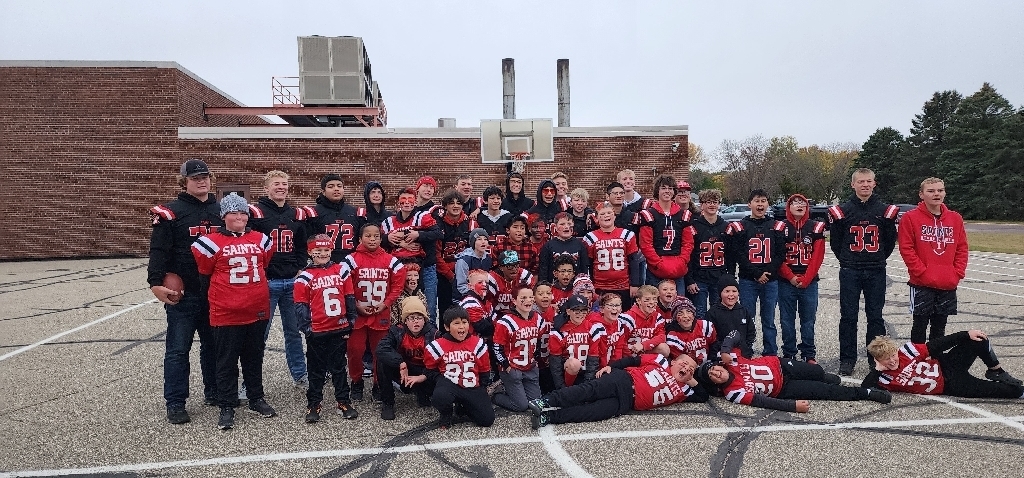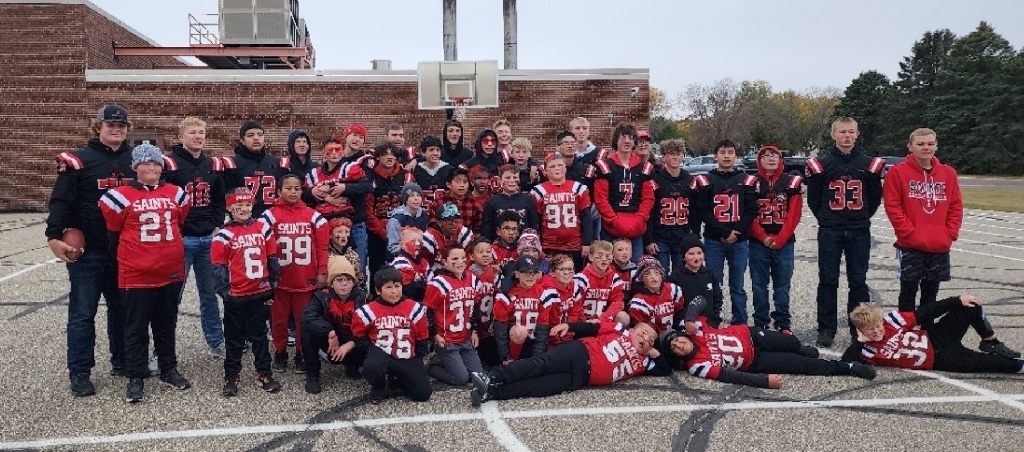 Congratulations to this week's #NorthsideStJ Saints Power Winners. Way to go!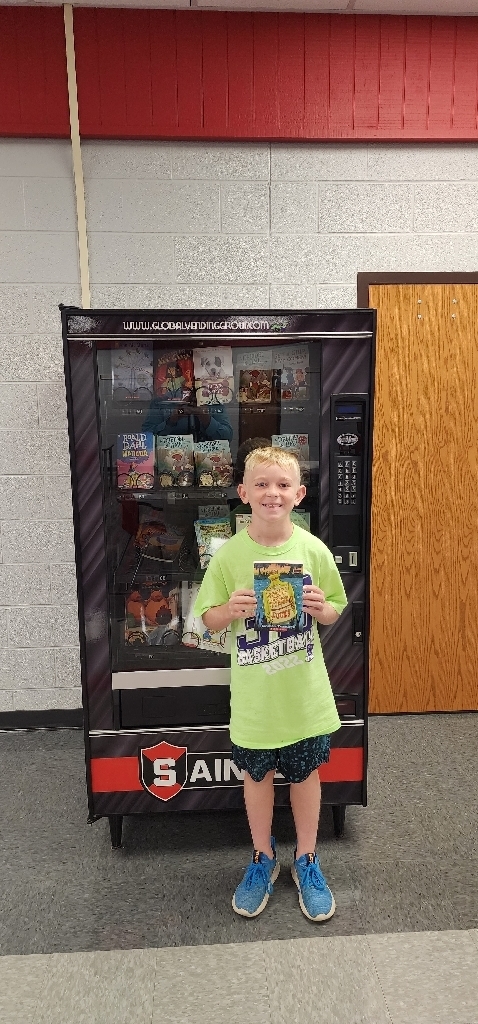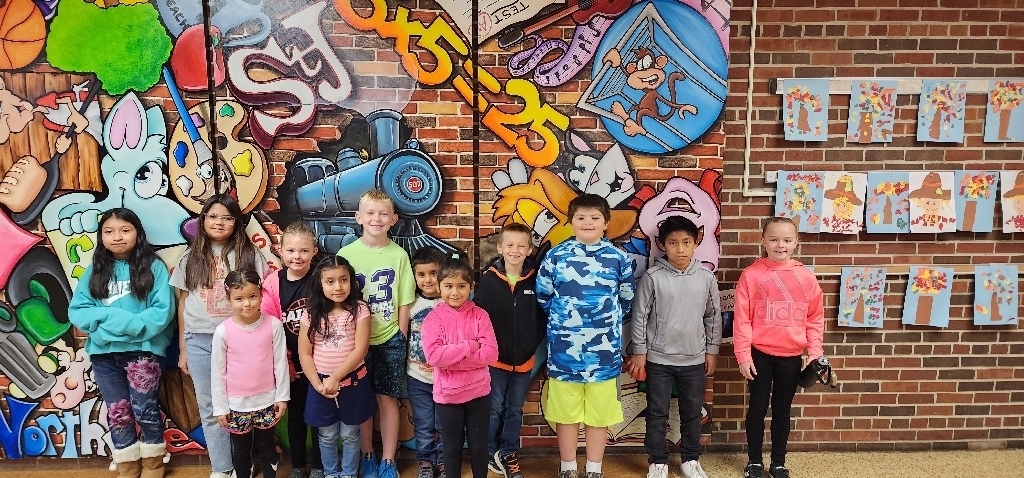 Homecoming week takes place next week for SJPS. #NorthsideStJ is getting in on the spirit of the week with the following themed days. Go Saints!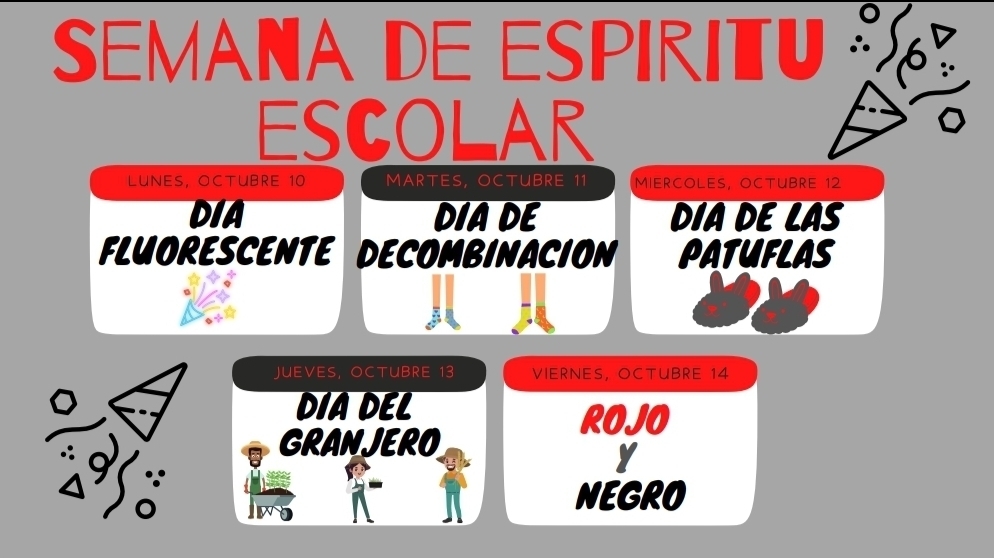 Congratulations to this week's #NorthsideStJ Saints Power Winners! Way to go!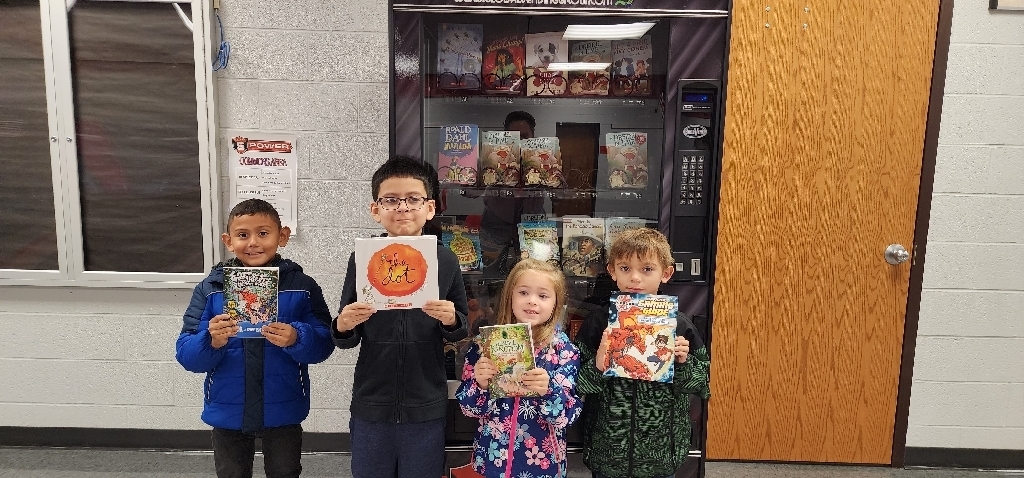 Don't forget - you can have an everlasting impact on the school. Have your name engraved on a new theater seat!

Congratulations to this week's #NorthsideStJ Saints Power Winners. It was also a great day to play some basketball with some Saints Power winners. #GoSaints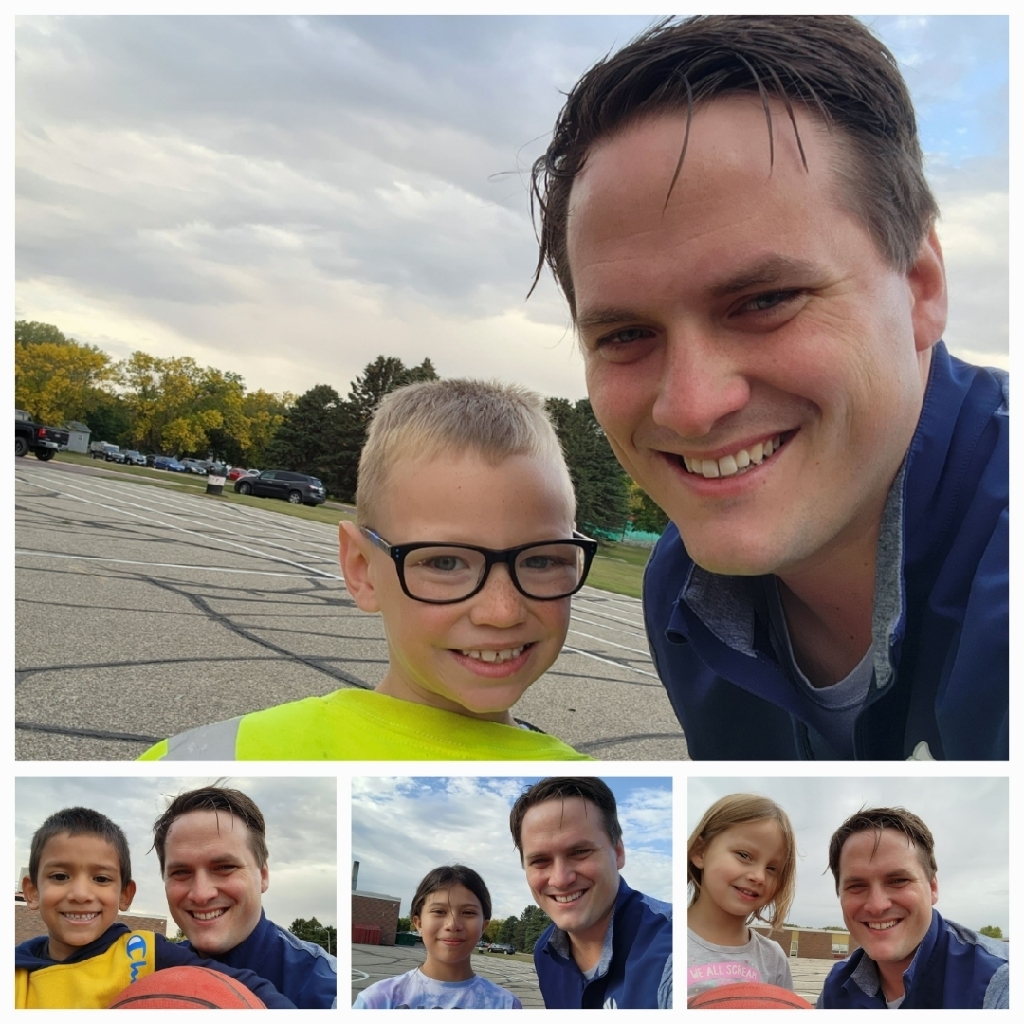 The NED Show visitied #NorthsideStJ students and staff today. The NED Show, is a character education program that centers around three important messages that have lifelong relevance: Never give up, Encourage others and Do your best. During the assembly, students learned about the importance of these three life skills while also enjoying storytelling, magic, humor and yo-yo tricks. The NED Show yo-yos will be available for purchase at school to support the free show and message. If your student has already purchased a yoyo, here is an important link to help them get off to a good start with proper string length adjustment, click here. Additionally, here are a couple of our favorite follow up home resources from The NED Show website.  You may want to use these with your child as they are designed to go hand in hand with the program. The NED Pledge Champion Choices ‍ If you'd like additional resources, they are available here. And don't forget to ask your student what they learned in the show about Never giving up, Encouraging others and Doing your best!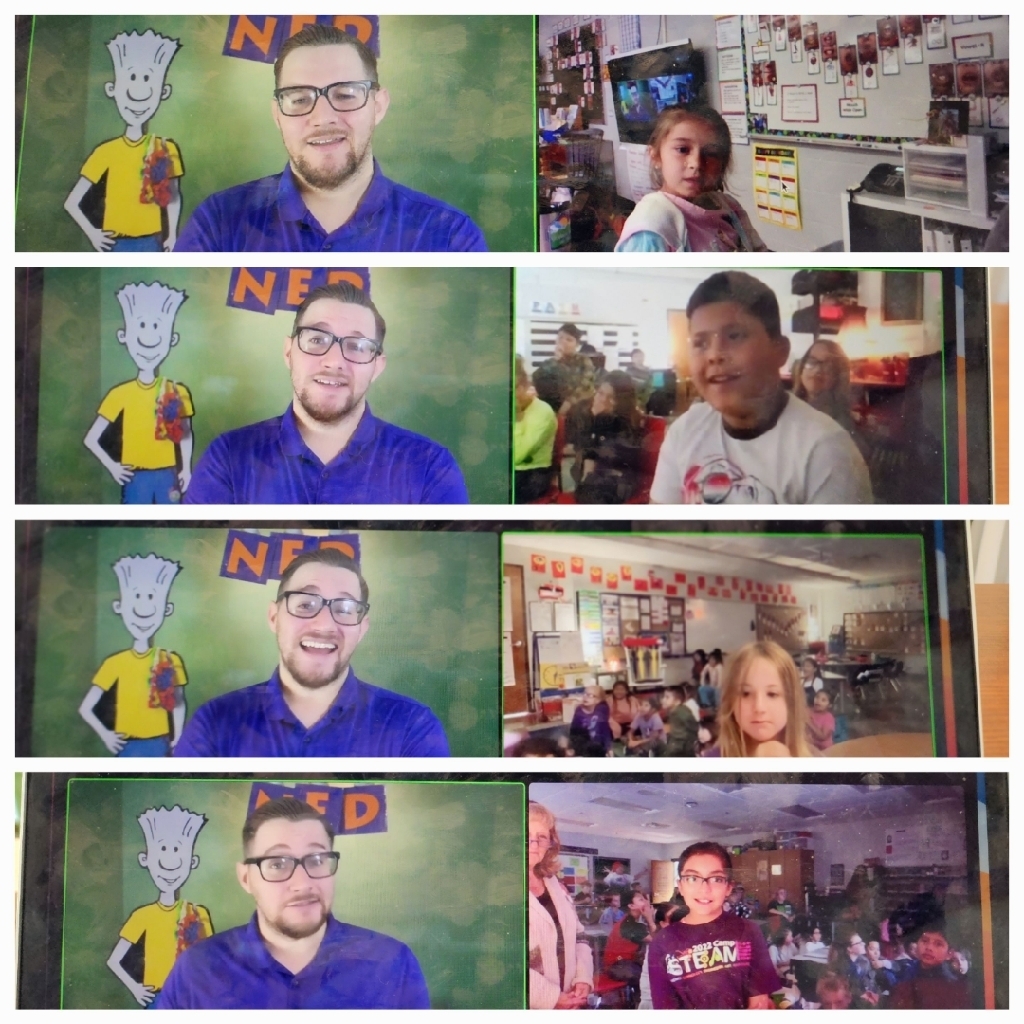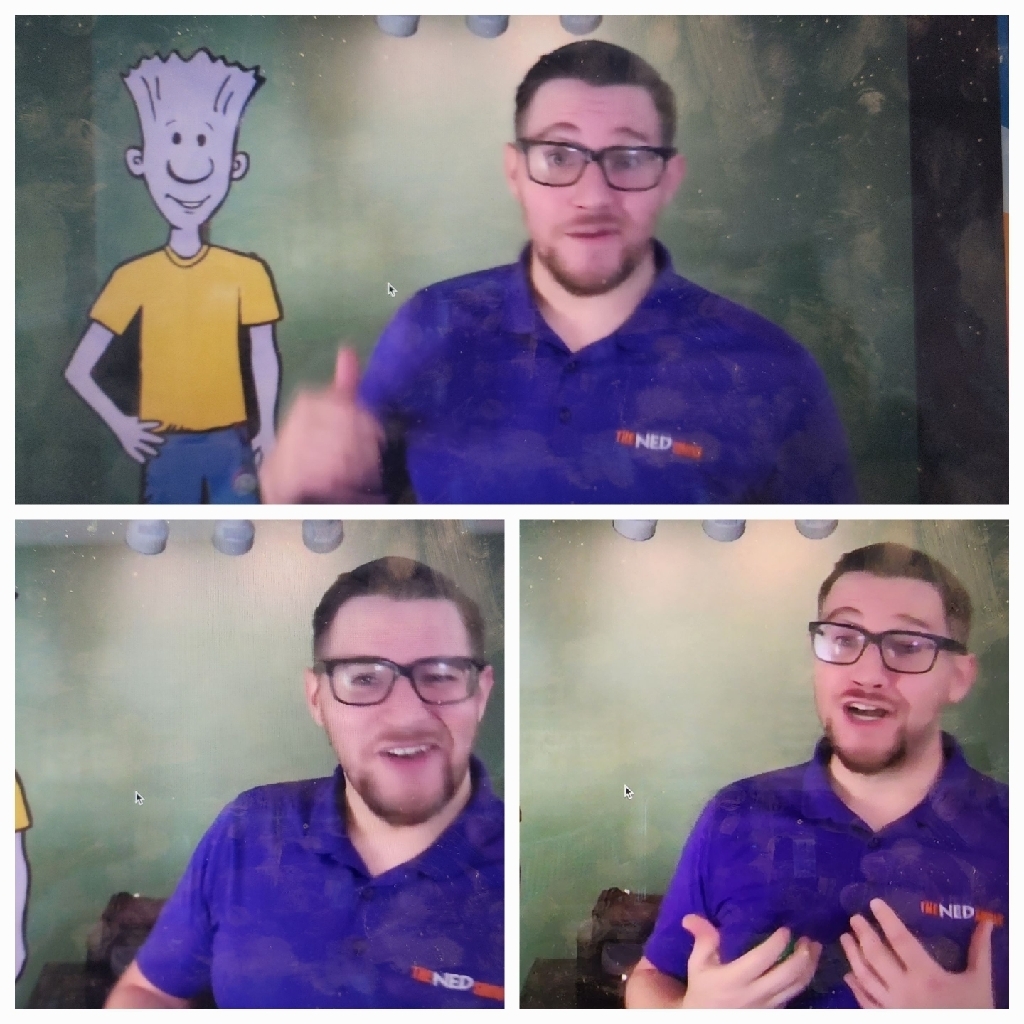 #NorthsideStJ 4th Graders got to visit the Watonwan County Fairgrounds for "Farm and Home Safety Camp". A big thank you to the presenters: South Central Electric, CFS , St. James Fire Department, Farm Bureau & Total Lawn Care, and St. James Ambulance.

Congratulations to this week's #NorthsideStJ Saints Power Winners. Way to go!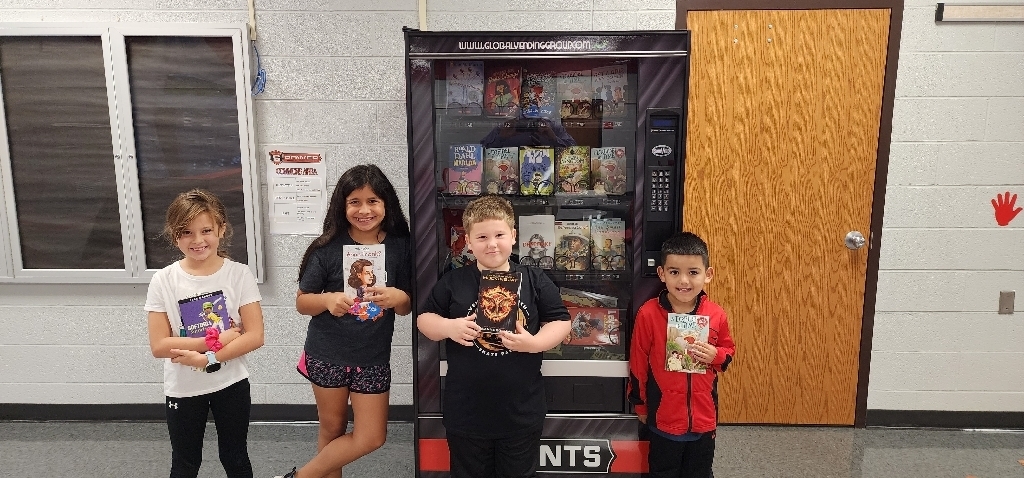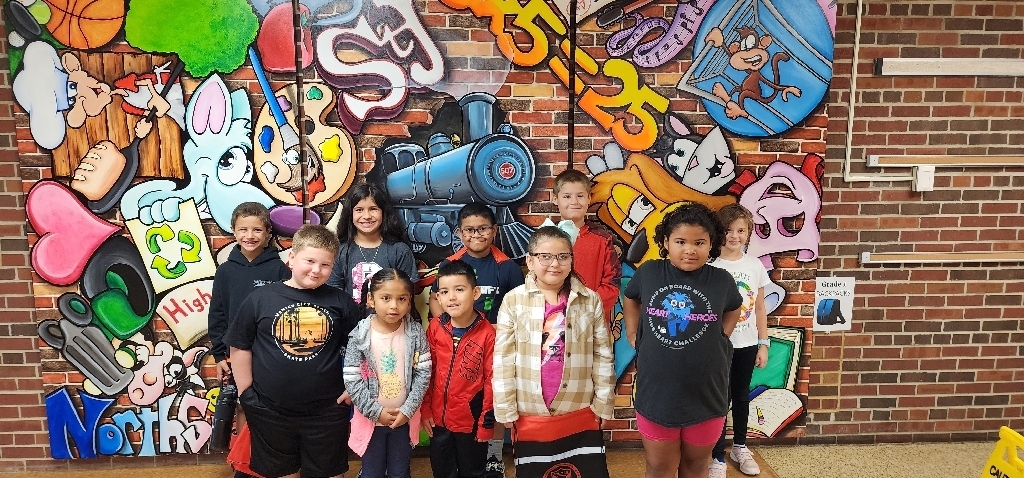 Padres, estudiantes y miembros de la comunidad Saints, Hoy, 21 de septiembre de 2022, varias agencias de aplicación de la ley de Minnesota recibieron llamadas telefónicas de "tirador activo" en su escuela secundaria local. Las escuelas secundarias siguieron sus procedimientos y protocolos para este tipo de emergencias. Afortunadamente, no había tiradores activos dentro de estas escuelas secundarias. Desafortunadamente, estas llamadas telefónicas son parte de una tendencia nacional de llamadas telefónicas "falsas" de tiradores activos en las escuelas, conocidas como "Swatting". Hay una investigación en curso del FBI sobre estas llamadas telefónicas. Las Escuelas Públicas de St. James tienen procedimientos y protocolos que se seguirán en caso de que esto suceda en St. James. Las Escuelas Públicas de St. James, el Departamento de Policía de St. James y el Departamento del Sheriff del Condado de Watonwan tienen una sólida asociación de trabajo y trabajarán juntos en este tipo de situaciones. Como distrito escolar, nos comunicaremos con las familias utilizando nuestro sistema de comunicación Infinite Campus. La salud, la seguridad y el bienestar de cada individuo en las Escuelas Públicas de St. James es una prioridad principal del distrito escolar. Como comunidad de aprendices de por vida, queríamos asegurarnos de que nuestras familias y miembros de la comunidad estuvieran al tanto de este problema nacional que afecta a nuestras escuelas. Con orgullo Santos, Dr. Steven Heil, Superintendente

Saints Parents, Students, and Community Members, Today, September 21, 2022, a number of Minnesota Law Enforcement agencies received "active shooter" phone calls at their local high school. The high schools followed their procedures and protocols for this type of emergency. Thankfully, there were no active shooters within these high schools. Unfortunately, these phone calls are part of a national trend of "hoax" phone calls of active shooters in schools, referred to as "Swatting." There is an ongoing FBI investigation into these phone calls. St. James Public Schools has procedures and protocols that will be followed in the event that this were to happen in St. James. St. James Public Schools, St. James Police Department, and Watonwan County Sheriff's Department have a strong working partnership and will work together in these types of situations. As a school district, we will communicate with families using our Infinite Campus communication system. The Health, Safety, and Welfare of each individual in St. James Public Schools is a top priority of the school district. As a community of Lifelong Learners, we wanted to make sure our families and community members were aware of this national issue affecting our schools. In Saints pride, Dr. Steven Heil, Superintendent

#NorthsideStJ G5 Students learning about value in Mrs. Becker's Visual Arts class. Students will create monochromatic self-portraits using Tim Burton's style.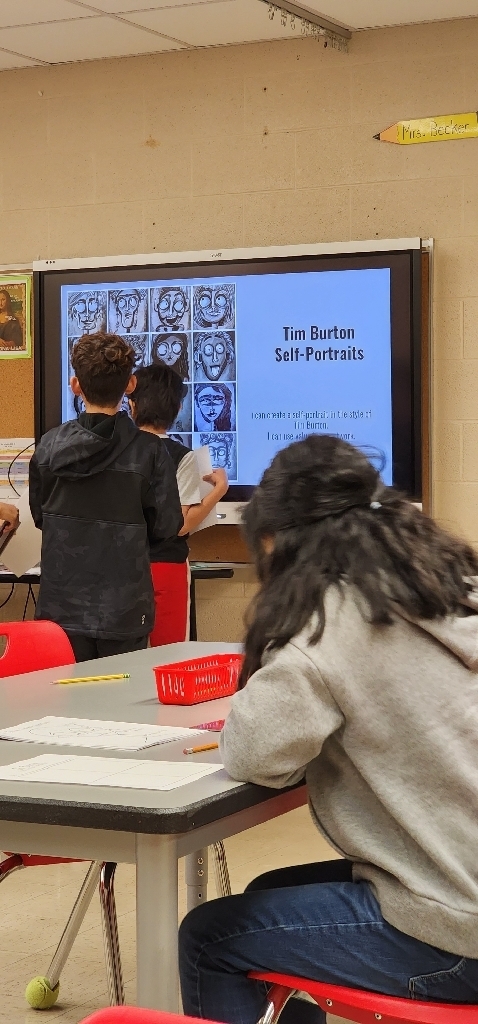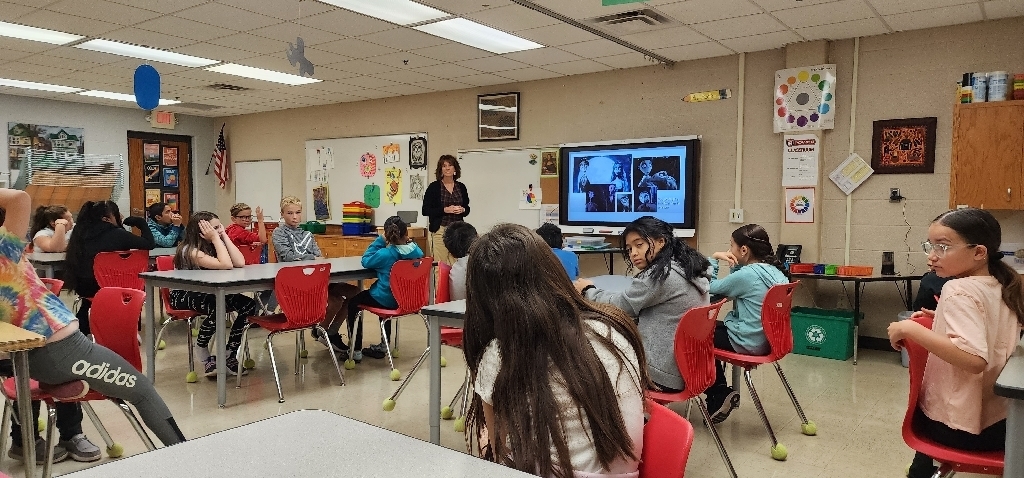 One of #NorthsideStJ 2nd grade Saints Power winners for the week spun "Play basketball with Mr. Dawson". A great morning for some outdoor basketball.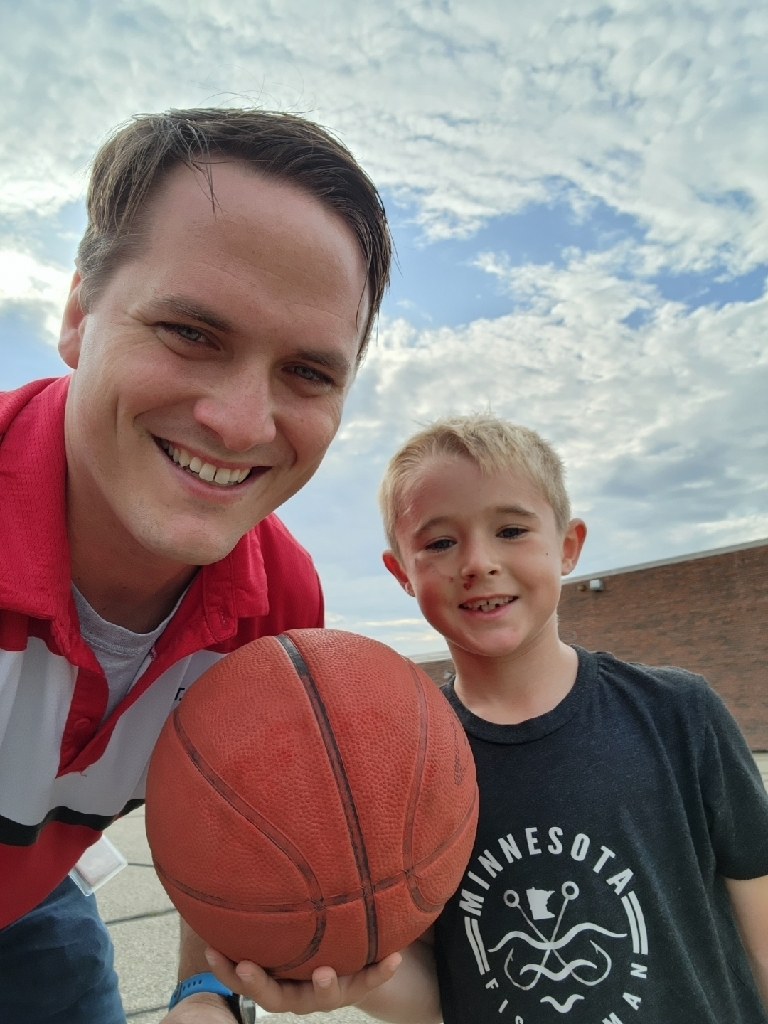 September 15th kicks off National Hispanic Heritage Month, which celebrates the histories, cultures and contributions of American citizens whose ancestors came from Spain, Mexico, the Caribbean and Central and South America. The #NorthsideStJ School Community, students, families, and staff help to create the paper flowers for the Fridah Kahlo Display highlighted in our cafeteria.

Congratulations to this week's #NorthsideStJ Saints Power Winners! Way to live the Saints Way!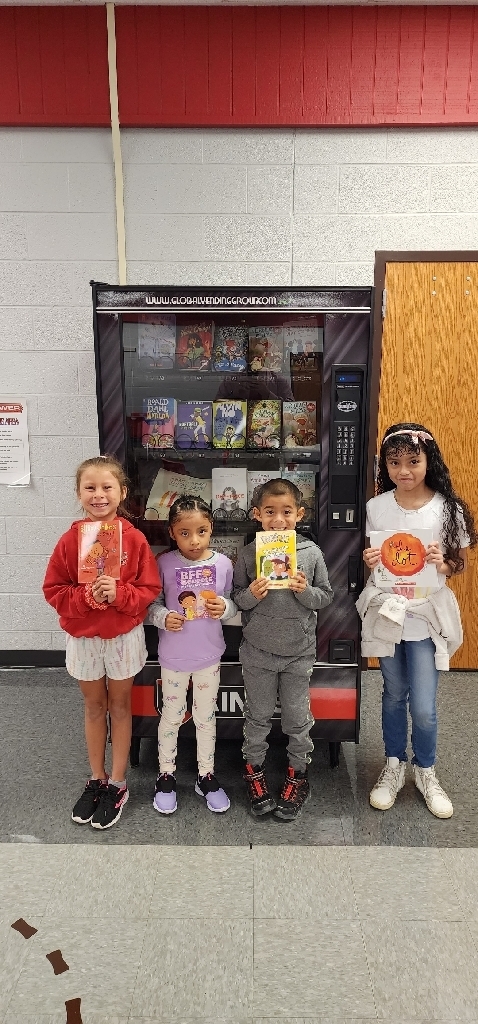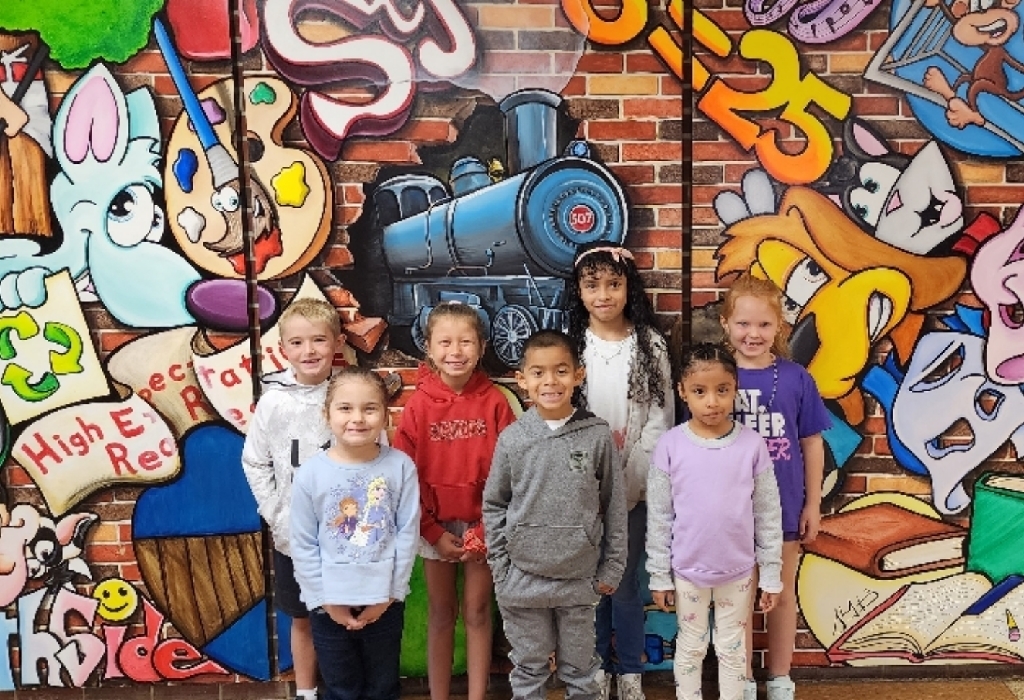 First Happy Labor Day, Northside Reminder St. James MSHS (6-12) first day of school is tomorrow, Tuesday, September 6th Northside (K-5) first day of school is Wednesday, September 7th. Tomorrow, Northside will host Entrance Conferences for Grades (1-5). If you haven't signed up yet you can do so here:
https://ptcfast.com/schools/Northside_Elementary_School_1
While you stop for conferences we have a few activities for Families to Participate in: 1) Community Art Project, be sure to stop by Mrs. Becker's Art Room to add your "splash" to our abstract art piece (Pictures 1 & 2) 2) Stop by the table in the main hallway to see our English Language Development (ELD) Department to help make paper flowers for our Hispanic Heritage Month display (Picture 3) Finally, here is a note from Principal Dawson as we begin the school year this week:
https://bit.ly/3APE0PR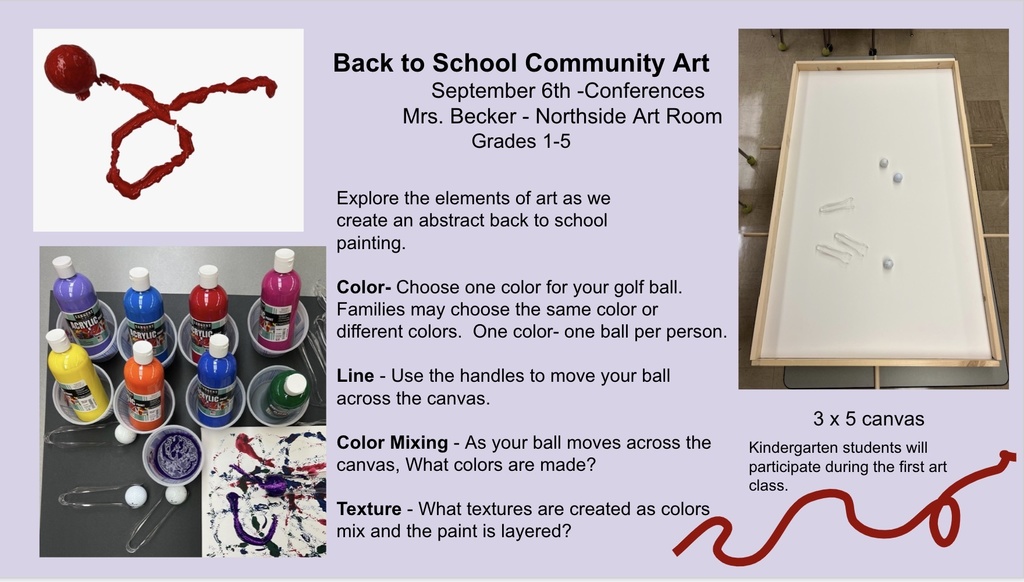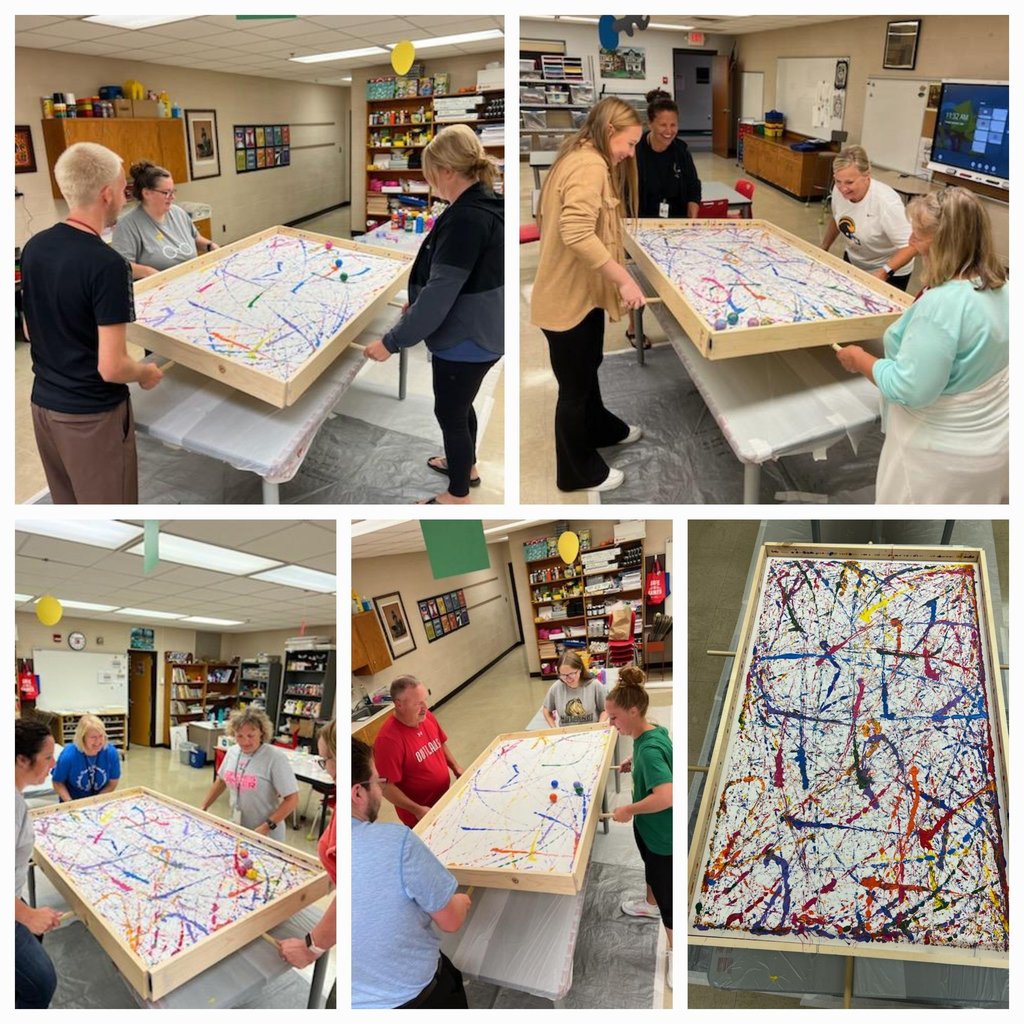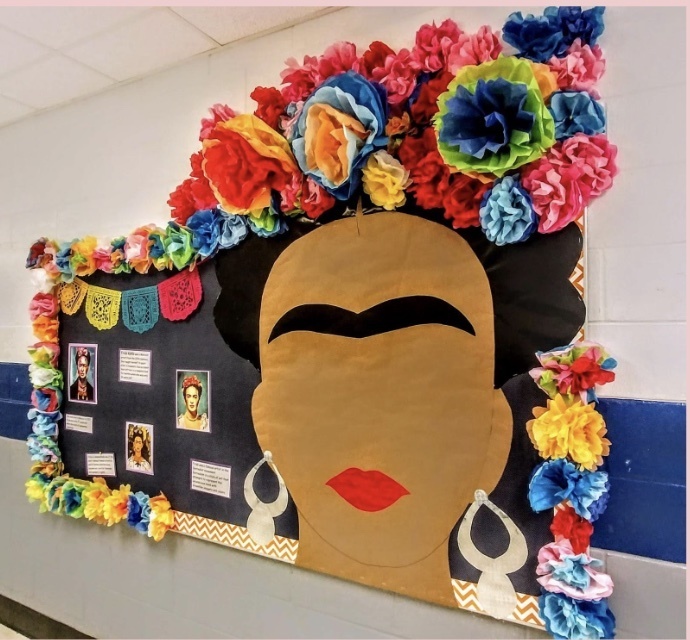 BUS STOP CHANGE DUE TO CONSTRUCTION. Bus 2 stopping on 6th Ave will move the bus stops to 7th Ave until the construction is complete.