Monday, February 13, 2023
This week, 36 Northside Elementary students were recognized as Stars of Honor. Students were nominated by their teachers and the award recognizes students for the hard work in the classroom, academic excellence, and strong character. Stars of Honor works in partnership with the University of Minnesota and along with this local recognition, recipients have the opportunity to attend a University of Minnesota Gophers Men's Basketball game for free!
Congratulations to these #Northside StJ students!
Kindergarten & 1st Grade Stars of Honor Recipients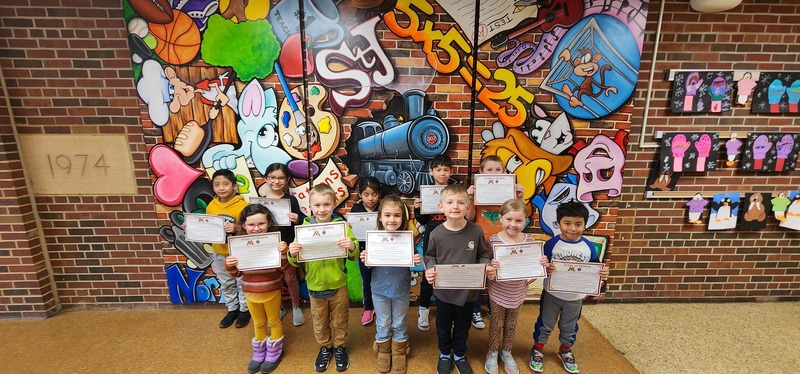 Front Row (L to R): Evelyn Larson, Rory Nagel, Maliah Alvarado, Sawyer Whitehead, Harper Bottin, Aldo Ambrocio-Barrios; Back Row (L to R): Alimber Tema Barrios, Selena Schreiber, Selena Luis Perez, Erick Herrera-Garcia, Connor Westberg. Not Pictured: Amylie Galdamez
2nd & 3rd Grade Stars of Honor Recipients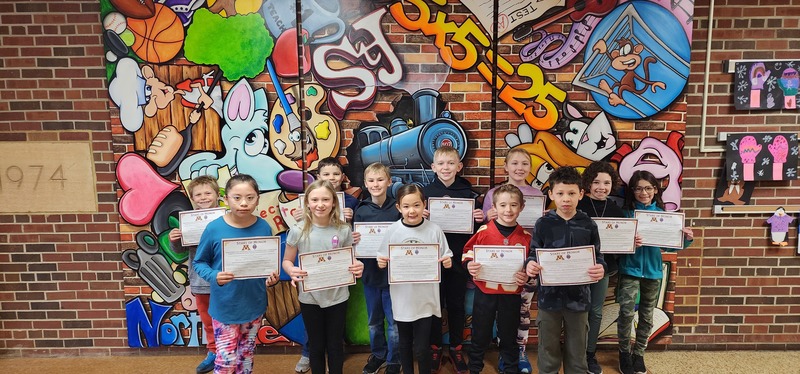 Front Row (L to R): Andrea Lorenzo Raymundo, Rennick Romsdahl, Lola Barrett, Dax Romsdahl, & Mylus Ayers Back Row (L to R): Zaiden Schroeder, Easton Tetzloff, Jonas Sturm, Lincoln Kern, Brynlee Winrich, Emma Bottin, Natalie Menssen

4th & 5th Grade Stars of Honor Recipients

Front Row (L to R): Aubrianna Schreiber, Vienna Spitzner, Quinn Mathistad, Julio Perez Juarez, Carson Besel Back Row (L to R): Luke Alphs, Hailey Fredin, Lauren Sturm, Franklyn Barrios Orozco, Domingo Mejia Ramos, Braedyn Gleason. Not Pictured: Elizabeth Ritz